يرجى من المتقدمين للطلب أن يقوموا بترجمة النصيين الانجليزيين ثم يقومون بعدها بتنقيح النصوص العربية في الأسفل، يتم بعدها ارسال العمل المنجز داخل ملف وورد Word على هذا الايميل:
[email protected]
يجب إرفاق بعض المعلومات ضمن الإيميل وهي: الاسم، وبلد الإقامة، ورابط حساب فيسبوك.
هذه الصورة هي تنسيق الإيميل المرسل (كمثال فقط):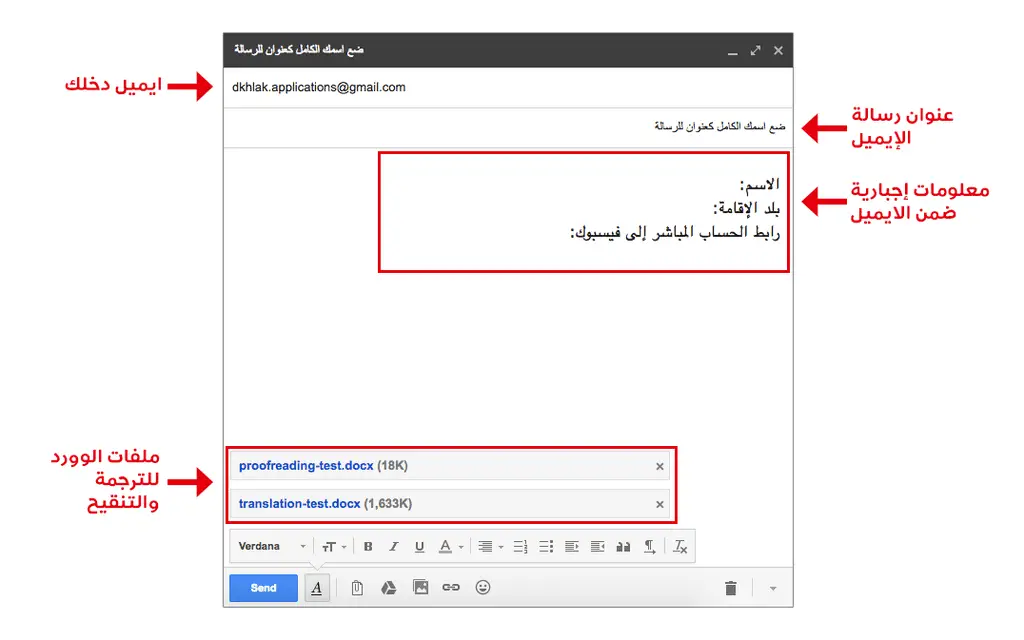 نصي الترجمة:
1. Food On Planes
If you think the food airline companies serve up is bland or unappetising, it's not necessarily their fault. Essentially, you leave your normal sense of taste behind at the airport departure gate. Get on board a plane and cruise to a level of thousands of feet, and the flavour of everything from a pasta dish to a mouthful of wine becomes manipulated in a whole host of ways that we are only beginning to understand.
Taste buds and sense of smell are the first things to go at 30,000 feet, says Russ Brown, director of In-flight Dining & Retail at American Airlines. "Flavour is a combination of both, and our perception of saltiness and sweetness drop when inside a pressurised cabin."
Everything that makes up the in-flight experience, it turns out, affects how your food tastes. "Food and drink really do taste different in the air compared to on the ground," says Charles Spence, professor of experimental psychology at Oxford University. "There are several reasons for this: lack of humidity, lower air pressure, and the background noise."
2. Hyperrealist Sculpture With Ron Mueck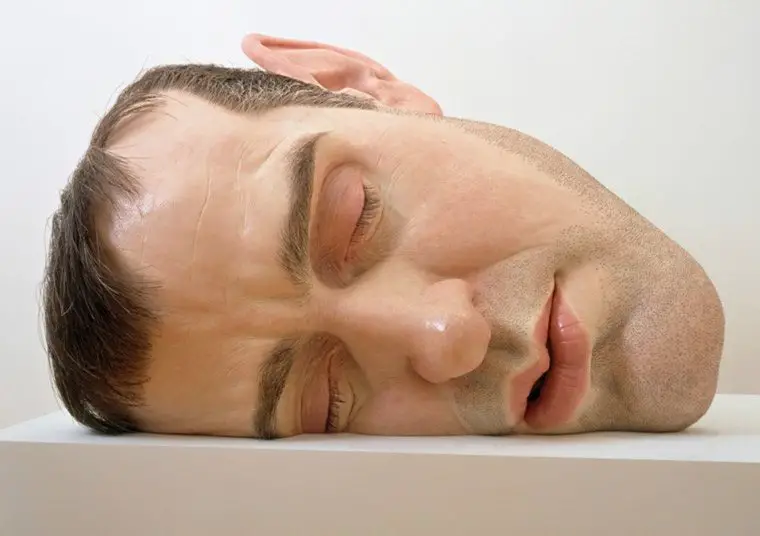 Australian-born, London-based Ron Mueck is as enigmatic as his sculptures. From a distended baby, stuck to the wall crucifixion-style and bearing an unnervingly intelligent demeanor far beyond his age, to a smaller-than-life, sick old woman, who curls up in a fetal pose under a blanket, Mueck's works command an uncanny ability to amaze with obsessive surface detail and intense psychic discharge. Engaging and wildly popular, they expose our need to validate our humanity, even as they thwart our attempts at full disclosure.
Mueck first gained international attention with Dead Man, a naked, half-scale impression of his father shown in "Sensation: Young British Artists from the Saatchi Collection" (1997) at the Royal Academy of Arts in London. With no formal art training, he perfected his skills in the commercial world of special effects, model-making, and animatronics. In 1996, he presciently created for his mother-in-law, well-known British painter Paula Rego, a figure of Pinocchio, the quintessential embodiment of truth and lies. Saatchi saw this sculpture, and smitten, began acquiring Mueck's work.
نصوص التنقيح:
يجب تعديل هذه الفقرات إلى نصوص قابلة للنشر على الموقع وخالية تماما من أي أخطاء لغوية أو نحوية أو إملائية:
1. أسماك القرش
الأخبار السعيدة هي أن ما بين 150 نوع من الموجودين على الكوكب، فقط 20 قد يهاجمون الإنسان. معظمهم لا يعتبرك طعاماً. فإن لم تكن شيئاً لذيذاً، ما فائدتك لهم إذن
الآن إلى الأخبار السيئة. إذا أصبح القرش مهتماً بك فا من الصعب الهروب
كي لا تنجذب القروش إليك، تجنب وصول الدماء أو البول في المياه. القروش تستشعر الروائح من على بعد أميال عديدة
إن تقابلتم وجهأً لوجه، لا تعط ظهرك لهذا المفترس، ولا تحاول الهروب في ذعر. سوف تبدو و كأنك فريسة على هذا الحال. فتحرك ببطء
لو أمسك بك، صوب نحو العيون و الخياشيم. هذه النقاط هي الأكثر حساسية
النص الانجليزي الأصلي:
Shark:
The good news is that among 150 types of creatures of the planet only 20 of them sometime attack mankind. Rest of them does not consider you as tasty flavor. And if something happens to be tasteless, then what is its use?
Now, the bad news is that if Shark begins following you, it's difficult to scape. If you want Shark does not attract to you, stop blood and urine find access to the water as Shark can sense its smell from miles. And unfortunately if you meet Shark face to face don't give it your back and don't try to scape in fear. Once you fall prey such circumstance, move slowly. And if get caught, stick to eyes and nostril. These points are the most sensitive ones.
2. وضع الثلج على الكدمات
ليس هناك خطب في التعامل مع الكدمة بالثلج، لكن معظم الناس يقومون بهذا بطريقة خاطئة. لا يجب عليك أن تضع الثلج مباشرةً على الجلد إلا ان كنت تريد ان تسبب حروق ثلجية. لكن، ضع قطعة قماش بين جلدك و كيس الثلج. مع ذلك وضع القماشة لن يضمن أنك لن تحترق. لهذا السبب يجب عليك وضع الثلج لمدة 20 دقيقة كحد أقضى في كل مرة. و خذ 90 دقيقة فاصلة
لو لسبب ما ليس لديك قطعة قماش، فلا تستخدم الثلج على الإطلاق. صدقنا ستفضل أن يكون لديك كدمة على أن يكون لديك حروق ثلجية. شئ آخر يجب أن تعرفه هو أن ليس هناك جدوة من وضع الثلج بعد 48 ساعة من حدوث الكدمة
النص الانجليزي الأصلي:
Applying Ice on wound:
There is no specific method to treat the wound with ice. However, most of the people apply it wrongly. You don't need to put snow directly on the wound in case you want snow burn, rather you need to put a piece of cotton between your skin and ice bag. Never the less it does not mean that you won't get burning. Therefore, you need to put it maximum for 20 minutes.
For a reason or the other if you don't have a piece of cotton to be used then never use ice  as means of treatment. Believe me soon you will prefer that once you get hurt you must have ice burn.  Another thing you need to know is that there is no use of applying ice on wounds after 48 hours.
3. قتل في المدرسة
في أول يوم دراسة تم قتل مُعلِم جغرافية. كان لدى الشرطة حوالي 4 مشتبهين. كانوا البستاني، معلم الرياضيات، مدرب الألعاب الرياضية، و حتى ناظر المدرسة. و الشئ المحير أنه كان للجميع أعذار
البستاني كان يقطع النباتات
معلم الرياضيات كان يدير امتحان نصف العام
المدرب كان يلعب كرة السلة
الناظر كان في مكتبه
بالرغم من كل هذا فقد تم اعتقاال القاتل على الفور. هل تستطيع تخمين قاتل معلم الجغرافيا؟
لديك 15 ثانية لتخمين الإجابة! الوقت يمر!
الجواب: القاتل كان معلم الرياضيات. على حسب كلامه، كان يدير امتحان نصف العام، لكن الجريمة حدثت في أول يوم دراسة. يجب عليه أن يتعلم كيف يكذب أفضل من ذلك
النص الانجليزي الأصلي:
Killing In the School:
On the very first day of school the geography teacher was killed. The police suspected 4 persons. They were Gardener, Math teacher, Gymnasium trainer and even headmaster of the school. The astonishing aspect of the incident was that every one of them had his excuse, i.e. the gardener was cutting plants. Geography teacher was taking half yearly exam. The trainer was playing basketball.  And the headmaster was in his office. Despite all these excuses the killer was arrested immediately. Can you guess the killer of geography teacher? You have 15 minutes to guess the answer. Your time stars now…
The Answer: The killer was math teacher. As per his confession he was conducting half early exam while the incident took place on the first day of school. He needs to know how to tell lie in a better way.